Modalità video suggerita:1024x768 16 M colori
Suggested Video Mode: 1024x768 16 M Colors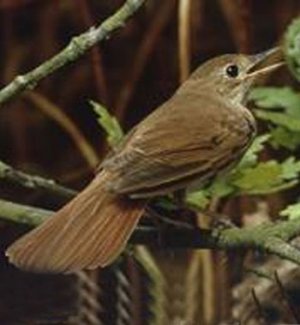 Luscinia megarhynchos - Photo: http://www.windoweb.it/guida/mondo/schede_uccelli_U.htm
Click su qualsiasi immagine per ascoltare il mio campione audio (477Kb). Dispongo di registrazioni molto più lunghe dello stesso canto.
Click on any image to listen to my audio sample (477Kb). I have available much longer recordings of the same song.
Descrizione canto:&nbsp/&nbspSong description:
Canta di notte, a partire dall'arrivo dei maschi dall'Africa ad Aprile (le femmine sopraggiungono qualche tempo dopo) e fino a Luglio, con lunghe (anche ore) sequenza di frasi di due/tre secondi di durata, di infinita varietà, separate da pause più lunghe. Si distinguono due tipi di canto: "whistle songs", più frequenti nella fase in cui i maschi cercano di attirare le femmine, in cui il primo elemento del canto è un fischio ripetuto identico numerose volte, e "non whistle songs". Pur nella sua inesauribile varietà, il cristallino canto dell'usignolo ha una severità ed un rigore che il silenzio notturno rende al tempo stesso meraviglioso e terrificante.
English translation will be available shortly
La responsabilità per la scorretta identificazione della specie dal canto è esclusivamente mia
Responsibility for incorrect species identification from the song is exclusively mine
Spettrogramma parziale del mio campione audio / Partial spectrogram of my audio sample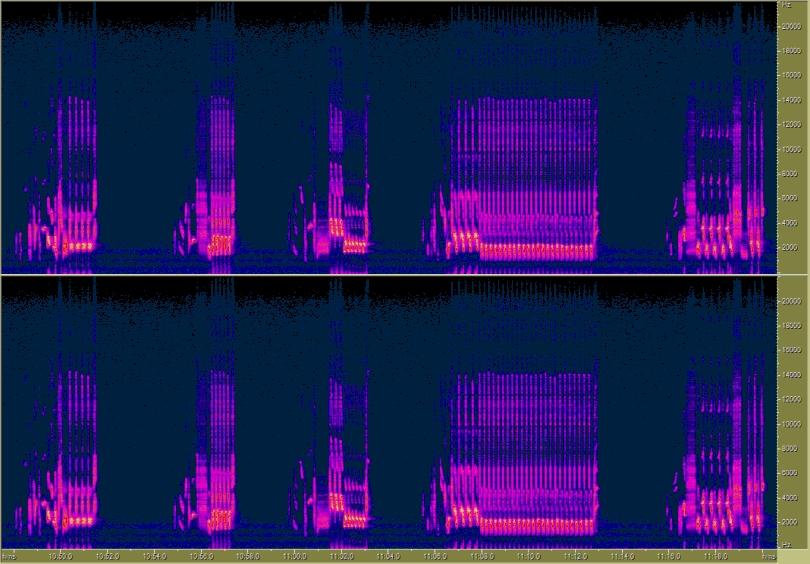 Oscillogramma parziale del mio campione audio / Partial oscillogram of my audio sample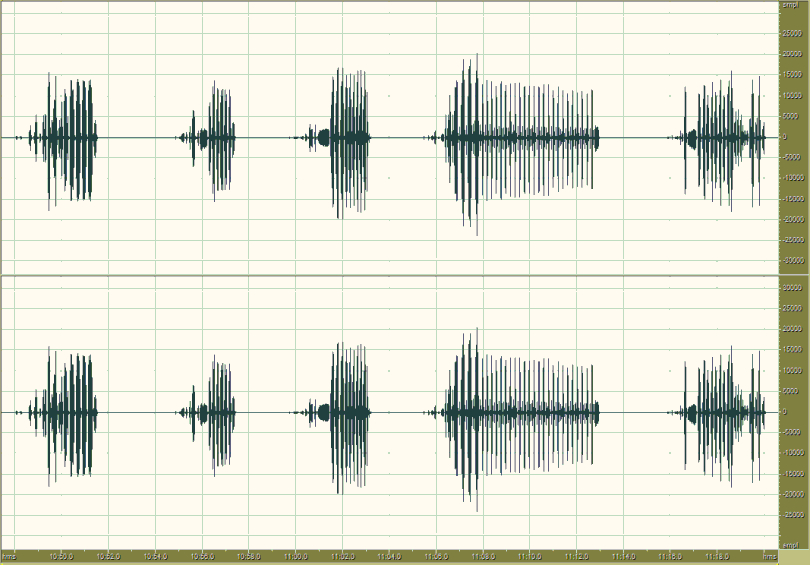 Oscillogramma e spettrogramma di un esempio di "whistle song" / Oscillogram and spectrogram of a whistle song sample