Modalità video suggerita:1024x768 16 M colori
Suggested Video Mode: 1024x768 16 M Colors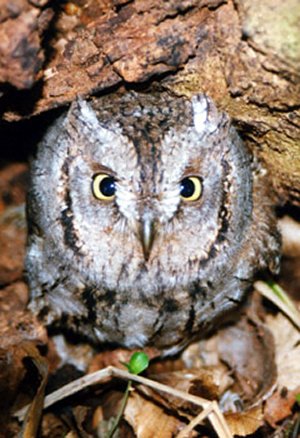 Otus scops - Photo: http://www.windoweb.it/guida/mondo/schede_uccelli_A.htm
Click su qualsiasi immagine per ascoltare il mio campione audio (86Kb). Dispongo di registrazioni molto pi¨ lunghe dello stesso canto.
Click on any image to listen to my audio sample (86Kb). I have available much longer recordings of the same song.
Descrizione canto:&nbsp/&nbspSong description:
Unico rapace notturno ad essere migratore transahariano abituale. Suono apparentemente artificiale, ripetuto nelle notti di Aprile e Maggio con grande regolaritÓ.
English translation will be available shortly
La responsabilitÓ per la scorretta identificazione della specie dal canto Ŕ esclusivamente mia
Responsibility for incorrect species identification from the song is exclusively mine
Spettrogramma parziale del mio campione audio / Partial spectrogram of my audio sample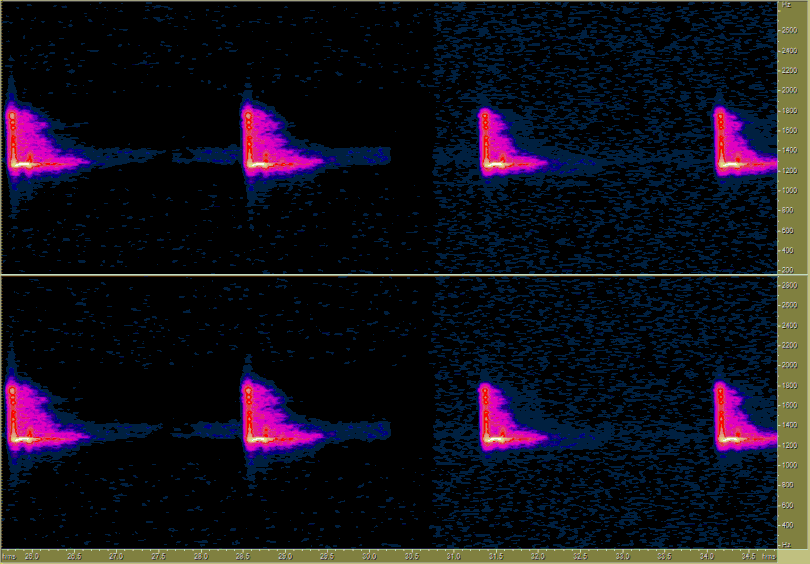 Oscillogramma parziale del mio campione audio / Partial oscillogram of my audio sample