Modalità video suggerita:1024x768 16 M colori
Suggested Video Mode: 1024x768 16 M Colors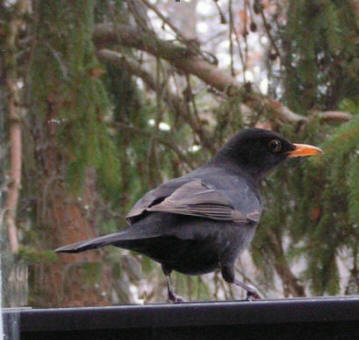 Turdus merula - Photo: http://www.windoweb.it/guida/mondo/schede_uccelli_M.htm
Click su qualsiasi immagine per ascoltare il mio campione audio (194Kb). Dispongo di registrazioni molto più lunghe dello stesso canto.
Click on any image to listen to my audio sample (194Kb). I have available much longer recordings of the same song.
Descrizione canto:&nbsp/&nbspSong description:
Canta da mattino a sera con incredibile fantasia e varietà di mezzi espressivi. In particolare nelle serate primaverili, da posatoi alti come tetti e comignoli, dà luogo ad autentici concerti. E' in grado di imitare il canto di altre specie. I miei campioni audio di Merli risalgono ad alcuni anni fa, prima che diventassi un "integralista armonico", e non hanno la stessa qualità delle registrazioni successive.
English translation will be available shortly
La responsabilità per la scorretta identificazione della specie dal canto è esclusivamente mia
Responsibility for incorrect species identification from the song is exclusively mine
Spettrogramma parziale del mio campione audio / Partial spectrogram of my audio sample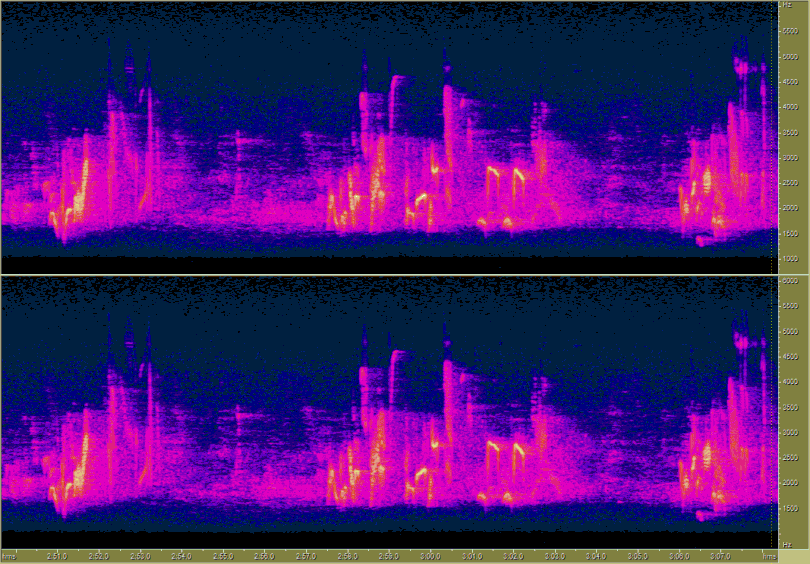 Oscillogramma parziale del mio campione audio / Partial oscillogram of my audio sample