Selected illustrations, digitally restored - Illustrazioni selezionate, restaurate digitalmente
Image Credits

- Diritti sulle Immagini

The illustrations, that I digitized by flatbed scanner, where bought online as extracted from old (1870 / 1930) Meyers Konversations-Lexikon Encyclopedia volumes. To the best of my knowledge, reproduction rights may be still in the ownership of the original publisher. Images were scanned at 800 DPI and some digital restoration was performed, such as that needed to eliminate the groove at the center of the folded illustrations.

Le immagini, che ho digitalizzato con uno scanner piano, sono state acquistate come estratte da vecchi (1870/1930) volumi dell'Enciclopedia Meyers Konversations-Lexikon. Per quanto ne so, i diritti di riproduzione potrebbero ancora essere di proprietà della casa editrice originale. Le immagini sono state digitalizzate a 800 DPI ed è stato svolto un po' di restauro digitale, come quello necessario per eliminare il solco al centro delle illustrazioni piegate.
---
Schutzeinrichtungen II
Protection devices (in Insects) - Dispositivi di protezione (negli Insetti)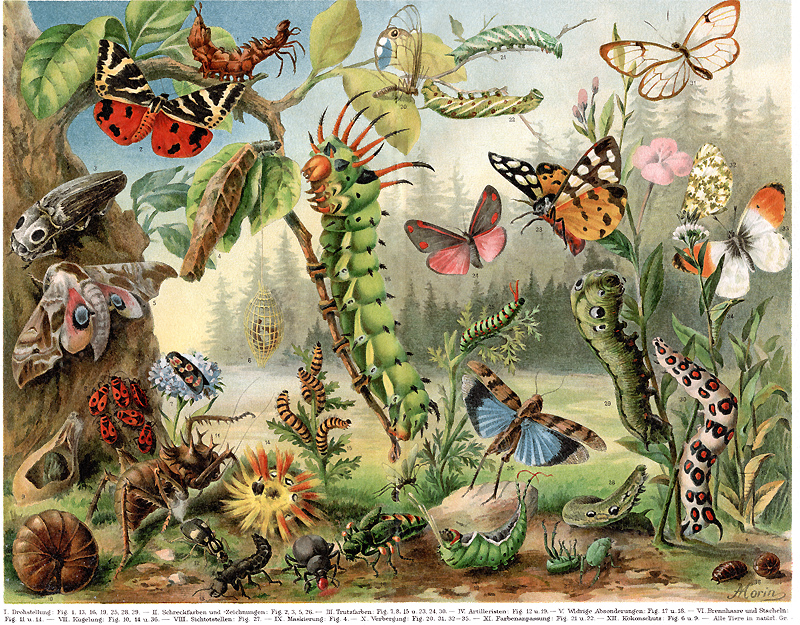 ---
Ausländische Cikaden
Exotic Cicadas - Cicale Esotiche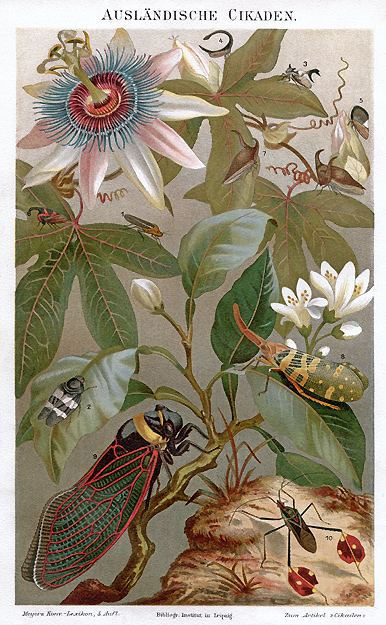 ---
Steppenpflanzen
Vegetation from the Steppe - Vegetazione della Steppa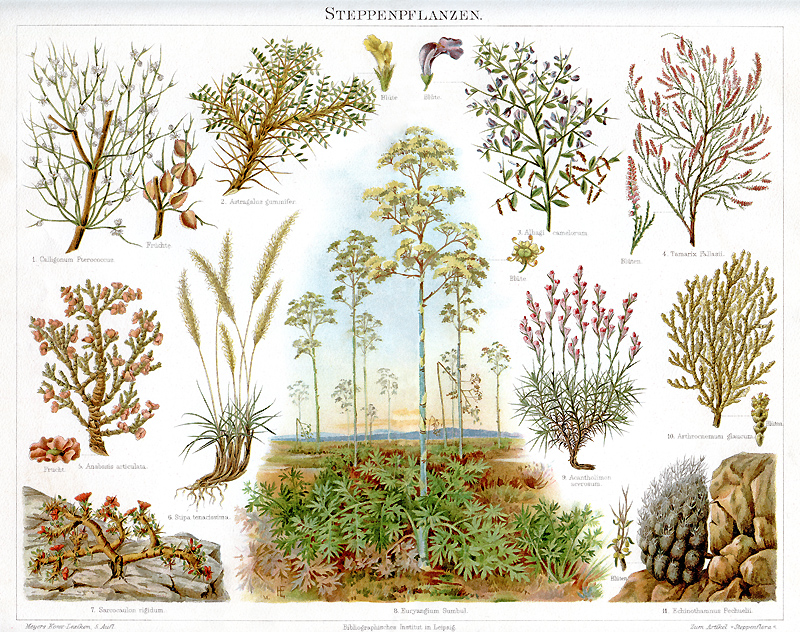 ---
Strandpflanzen
Coastal Vegetation - Vegetazione Costiera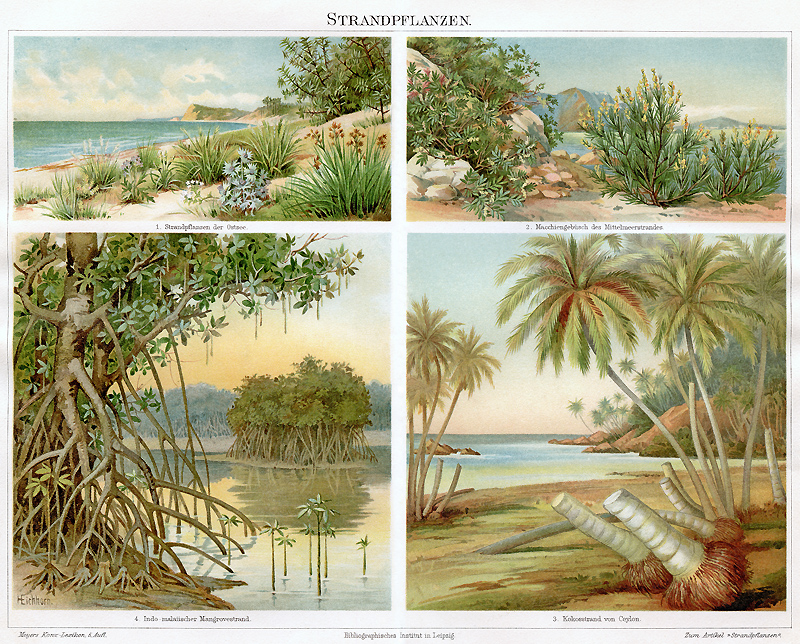 Neotropische Fauna
Neotropical Fauna (badly damaged illustration) - Fauna Neotropicale (illustrazione molto danneggiata)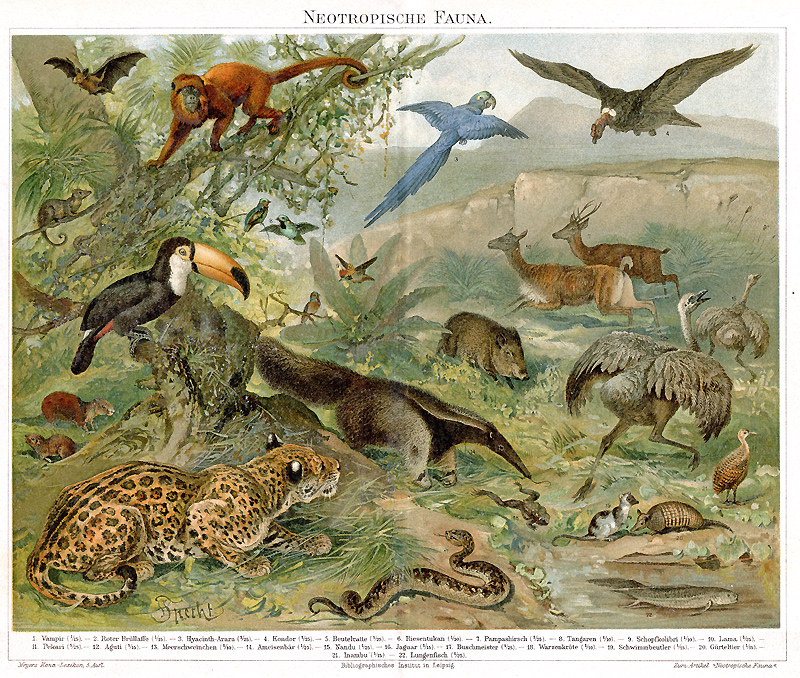 Hüner
Poultry (badly damaged illustration) - Pollame (illustrazione molto danneggiata)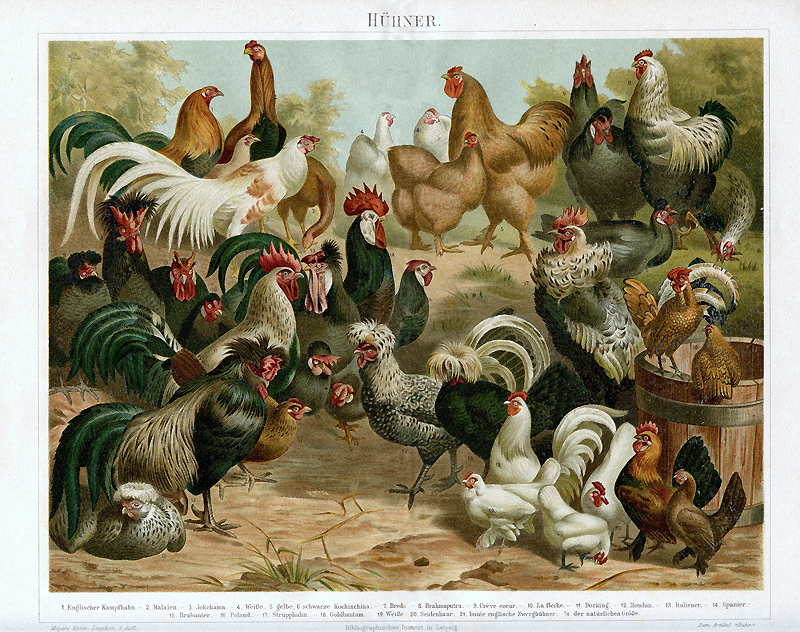 ❦